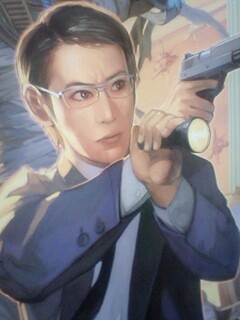 Akira Nakata is a young aged male Japanese-American detective, his occupation was a security guard as his carrier. He has a great phobia to anything scary that scare him. He is a main hero in the Panic Museum series.
Zodiac: Rabbit
He is voiced by Kazuhiro Nakata in Japanese. In the English version of the first game, he is voiced by Eric Anderson, while in the second he is voiced by Chris Koprowski.
Apparently, when he was kid, he use to own toys similar to the museum's exhibit.